Electric Vehicle (EV) Market & Technology Workshop
The EV Market & Technology workshop occurred prior to the 2015 EV Summit. This workshop provided pre-conference attendees, the public and EV knowledge seekers with detailed information regarding the various types of electric vehicles currently on the market. Subjects included EV future, battery technology, consumer information and charging technologies.
Workshop Agenda and Faculty

8:00 - 8:30 a.m.: Registration and refreshments

8:30 - 8:45 a.m.: Welcome and opening remarks

8:45 - 10:00 a.m.: EV technology
Market
EV Technology

Vehicle types
Impact of battery size on vehicles
Travel behavior and EVs
Charging equipment

Electric Buses, Heavy-duty Trucks

Demand charges
Limitations with only batteries
10:00 - 10:15am: Break

10:15 - 11:45am: Real world applications
The EV Project (US DOE-funded research project on national EV usage)
"EVs: Beyond Transportation"
11:45 a.m. - 12:00 p.m.: Concluding Remarks
The Future of EVs

Fuel cells
Wireless charging
As part of the workshop, John Smart (from Idaho National Laboratory) presented findings from the DOE EV Project. This DOE-sponsored research effort investigated charging behaviors of thousands of EV owners over three years. Mr. Smart discussed how these typical consumers used their vehicles, and how their charging needs were met.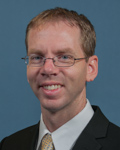 Dr. Paul Brooker, UCF/FSEC:
Dr. Brooker received his B.S. in Chemical Engineering from Brigham Young University in 2004 and his PhD from the University of Connecticut in 2009. Since arriving at Florida Solar Energy Center in 2009, Dr. Brooker has investigated fuel cell performance and durability, vanadium flow battery electrode enhancement, and diamond wire wear during silicon wafer slicing for photovoltaic solar cells. As part of the US Department of Transportation-funded Electric Vehicle Transportation Center, Dr. Brooker has modeled vehicle efficiency using fuel cells and batteries in electric vehicles, as well as potential electric vehicle charging locations.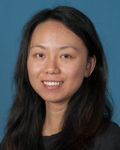 Dr. Nan Qin, UCF/FSEC:
Dr. Qin received her B.S. in Applied Chemistry from Sun Yat-sen University, Guangzhou, China in 2006, and her Ph.D. in Polymer Chemistry from the State University of New York-College of Environmental Science and Forestry in 2011. Dr. Qin's research interest focused on nanomaterials in renewable energy applications. As part of the research group of EVTC, Dr. Qin has investigated various topics such as lithium battery technologies, hydrogen fueling infrastructures for fuel cell vehicles, and modeling of transit electric bus systems.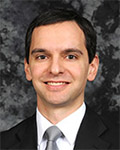 John Smart, Idaho National Laboratory:
Mr. Smart is the group leader of the Advanced Vehicles group in the Energy Storage and Transportation Systems department at Idaho National Laboratory. His team is responsible for testing and real-world evaluations of plug-in electric vehicles and charging infrastructure. John's team at INL has managed data collection and analysis for numerous regional and national plug-in electric vehicle demonstrations, including The EV Project. Prior to coming to INL, John was a product design engineer in Powertrain Product Development at Ford Motor Company. He holds a Bachelor of Science degree in Mechanical Engineering from Brigham Young University and is a member of the Society of Automotive Engineers. He enjoys exploring the unfettered Idaho wilderness with his wife and three sons, who are training him to become the world's best boy scout leader.
Presentations from October 2015 Workshop