UNIVERSITIES
University of Central Florida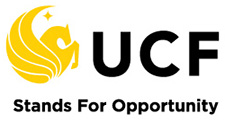 The University of Central Florida (UCF) is one of the most dynamic universities in the United States. With more than 59,000 students, it is the second largest university in the nation by enrollment. It has comprehensive educational offerings, hosted by 12 colleges that offer 211 degree programs. UCF is classified as RU/VH (Research Universities with very high research activity) by the Carnegie Foundation for the Advancement of Teaching.
Civil, Environmental and Construction Engineering
UCF's Civil and Environmental Engineering Department is a subcontractor to the DOT National Center for Transportation System Performance and Management, a Tier 1 University Transportation Center, led by the Georgia Institute of Technology. The UCF Center-related activities involve modeling and computer simulations, and K-12 education and STEM initiatives that are conducted in cooperation with the College of Engineering Diversity Office. The K-12 and STEM initiatives will be coordinated with EVTC program activities.
Electrical and Computer Engineering
UCF's Electrical Engineering and Computer Science Department has a national reputation in autonomous vehicle technology and has developed successful R&D collaborations with Lockheed Martin, SAIC, L-3 Communication, and United Technologies Corp. With extensive course and research offerings, UCF has numerous facilities and laboratories that will be available for EVTC use.
Florida Solar Energy Center (FSEC)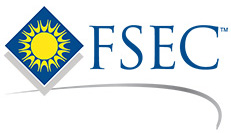 UCF's FSEC is Florida's energy research and education institute, and it is the largest and most active state-supported renewable energy and energy efficiency research organization in the United States. FSEC's programs are nationally and internationally recognized. Major program areas include photovoltaics, smart grid, energy-efficient buildings, hydrogen and fuel cells, electric vehicles, alternative fuels, solar thermal, technology transfer and education. Research at FSEC is based on field monitoring, computer simulations and controlled experiments in highly-instrumented laboratories.
FSEC has served as the Coordinator of the U.S. DOE-funded Central Florida Clean Cities Coalition since 1997. Activities include facilitating the adoption of alternative fuel vehicles (AFVs); assisting in the development of AFV infrastructure; conducting public education and outreach programs; organizing and hosting stakeholder meetings and events; and, providing technical assistance and special training to early adopters of AFVs. The Clean Cities program will serve as both a research and technology transfer mechanism for the EVTC.


University of Hawai'i at Manoa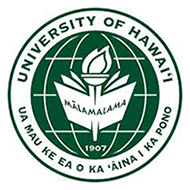 The University of Hawai'i at Manoa (UH) is the flagship campus of the University of Hawai'i System. At UH, students and faculty come from across the nation and the world to take advantage of its unique research and educational opportunities. Seven of UH Manoa's faculty are currently members of the National Academy of Sciences, the National Academy of Engineering and the National Institute of Medicine.
The UH College of Engineering is accredited by ABET and supports 900 active students. The College offers BS, MS, and PhD degrees in three major areas of intensive study including civil engineering, electrical engineering, and mechanical engineering, as well as a BS in computer engineering. Industrial and government employers find the College's graduates to be well trained and as capable as students from the top engineering schools in the country.
Hawai'i Natural Energy Institute

Within UH Manoa, the Hawai'i Natural Energy Institute (HNEI) is an organized research unit that performs research, conducts testing and evaluation, and manages public-private partnerships across a broad range of renewable and enabling technologies to reduce the State of Hawai'i's dependence on fossil fuel.
HNEI conducts research in the areas of alternative fuels; renewable power generation technologies; energy efficiency; electrochemical power systems; and systems integration/energy security. HNEI has both tenure track and non-tenure track faculty, allowing substantial flexibility in realigning research efforts with current state and national priorities.
Partnering with HNEI, the University of Hawai'i Economic Research Organization (UHERO) conducts and disseminates research on the economy of Hawaii to support informed public and private sector decision-making. UHERO has extensive expertise in the area of dynamic optimization and computable general equilibrium (CGE) modeling. It is uniquely positioned to provide customized models for the Hawai'i economy and energy sector. UHERO maintains a dynamic CGE model that forecasts Hawai'i economic activity to the year 2035, linked to a detailed representation of the electric sector. Transportation services are represented in the economy-wide model, and under this project will be linked to a more detailed model of transportation demand, including electric and high-efficiency vehicles.

Tuskegee University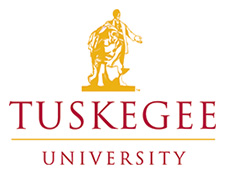 Tuskegee University is a national, independent, and state-related institution of higher learning. Its mission is instruction, research and service, together with it being a land grant institution. The University has distinctive strengths in the sciences, architecture, business, engineering, health, and other professions, all structured on solid foundations in the liberal arts.
Tuskegee University's entities involved in the EVTC program are the Department of Physics and College of Engineering. Physics programs include electric and alternative fuel vehicle transportation, renewable energy, hydrogen storage, photocatalysis, nanotechnology, biomedical research, computation and modeling, density functional theory, solid-state theory, pedagogic research and education. The Tuskegee College of Engineering has provided five decades of tradition in providing post-secondary studies in engineering. The College of Engineering produces graduates possessing technical talent for industry, governmental and academia.
Tuskegee University will also receive support from its Alabama Clean Fuels Coalition (ACFC), which is similar to the Central Florida Clean Cities Coalition. The ACFC will assist Tuskegee in the implementation of the EVTC program.